Miss. Senator and NASA Administrator View Rocket Engine Test
August 14, 2018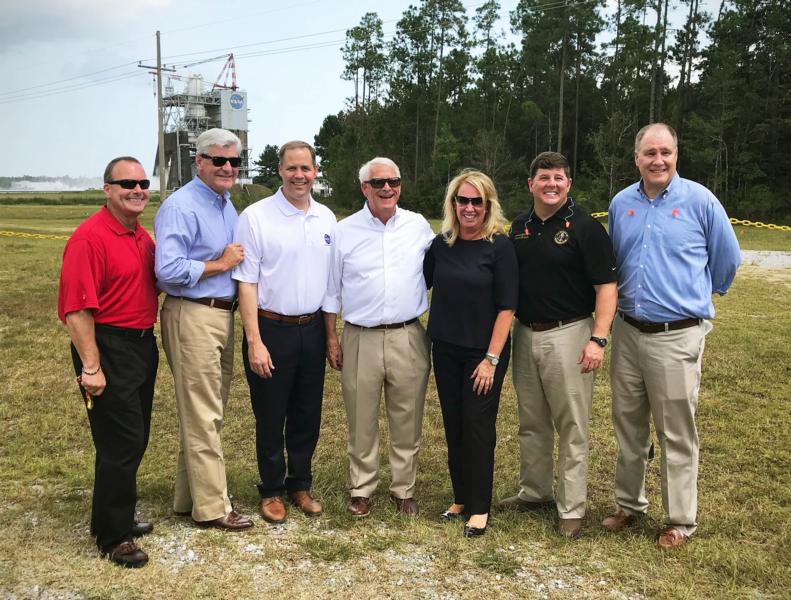 WASHINGTON - U.S. Senator Roger Wicker, R-Miss., today welcomed National Aeronautics and Space Administration (NASA) Administrator Jim Bridenstine to the John C. Stennis Space Center in Hancock County. Wicker and Bridenstine toured the facility, met with employees, and viewed a test of an Aerojet Rocketdyne RS-25 engine. The engine is a critical component of the Space Launch System that will return American astronauts to the Moon and eventually help them reach Mars.
"It was an honor to welcome Administrator Bridenstine to Mississippi to share with him the exciting advancements being made at Stennis Space Center," Wicker said. "President Trump has a clear and bold national policy for space, which is increasingly important for our economy and national security. Stennis Space Center will continue to play a critical role in our nation's efforts in space and in achieving the President's vision."
Wicker is a senior member of the Senate Committee on Commerce, Science, and Transportation with jurisdiction over NASA.